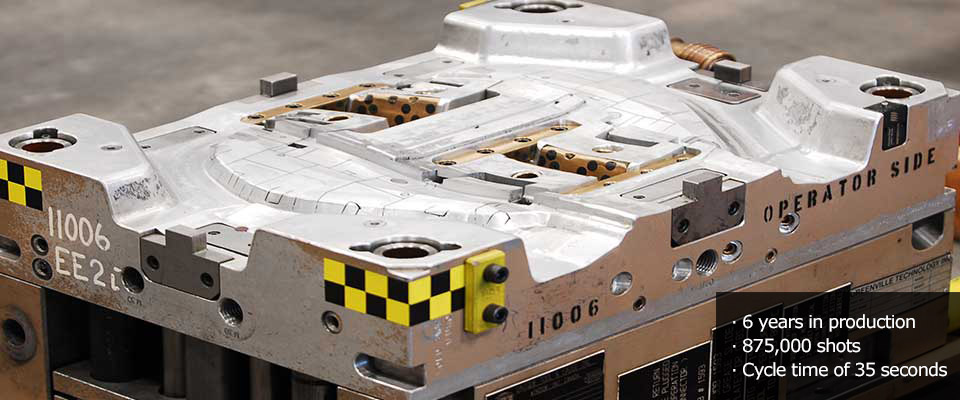 Aluminum Production Tooling
Unique tool specializes in the manufacture of high volume production injection moulds made out of hybrid aluminum materials. We are leaders in this concept which has begun to revolutionize the injection mould industry. Just over 9 years ago, Unique Tool initiated this movement throughout Honda. Since then we began working hand in hand with Honda to create tooling standards for hybrid aluminum tooling. Many hours of R&D have gone into helping them achieve their goal of lowering tooling and production costs while maintaining part quality. These requirements were previously achieved only with carbon alloy steel. Today we have built many tools for various OEM's which have been proven to withstand production and performance requirements. Some jobs have in excess of 2 million shots and are ready for more!

Aluminum Prototype Tooling



Unique has built a number of soft aluminum prototype tools to support quick customer requirements and help develop, prove-out and learn part behaviour and fit. This type of tooling is much different from the Aluminum Production tooling wherein these tools are designed for minimal shots and often are not representative of production delivery sytems, manifolds, SVG, etc.